Pluralistic Image Completion IJCV 2021; CVPR 2019

Model Architecture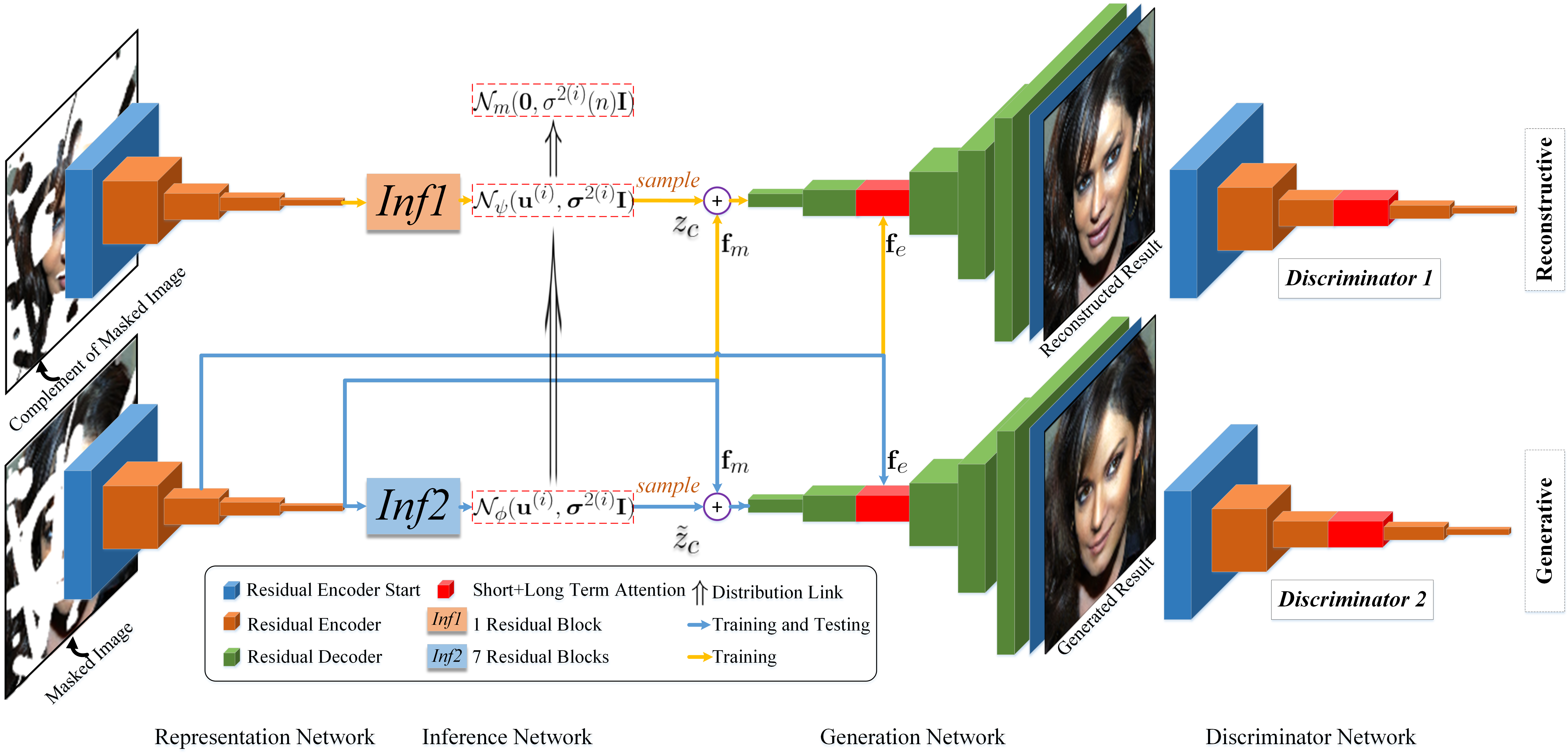 Given a masked images, the generative pipeline (blue line) infers the conditional distribution of missing regions, that can be sampled during the testing to generate multiple and diverse results. During the training, the missing regions are encodered to a distribution, that can be sampled to rebuild the original input by combing with the features of visible part (yellow line). This structure is designed on a probabilistically principled freamework. The details can be found in the paper.
Short+Long Term Attention Layer (SLTAtten)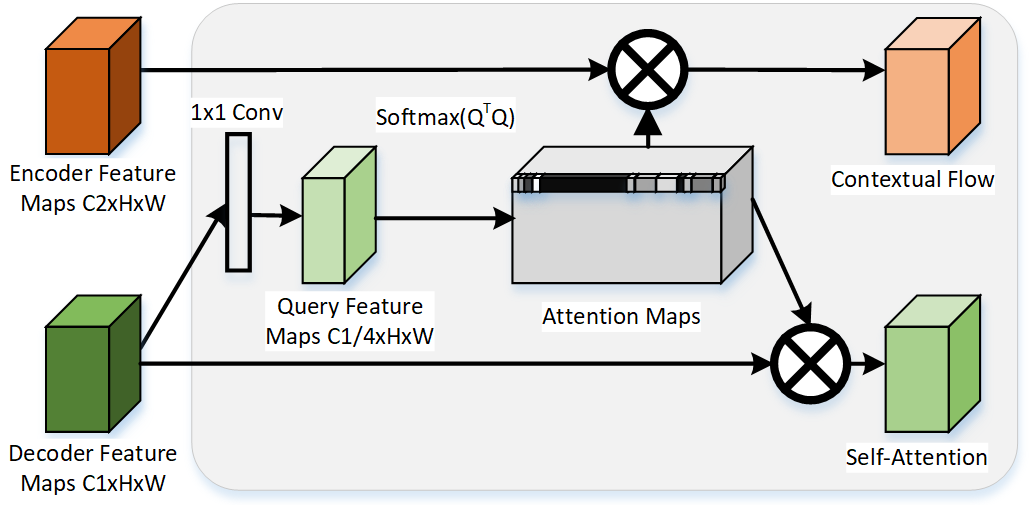 The proposed Short+Long Term Attention Layer is extended beyond the Self-Attention GAN. This SLTAtten layer not only use the self-attention map within a decoder layer to harness distant spatial context, but further capture feature-feature context between encoder and decoder layers. In this way, the similarity is calculated in the decoder features rather than between the encoder features and decoder features. Our ke novel is: doing so would allow the network a choice of copying information from encoder or the more semantically generative features from the decoder.
More Results
Results for center mask.
Results (original, input, output) for object removing.
Results (original, input, output) for face playing.
Acknowledgements
The website template was borrowed from Mip-NeRF.